Tue, 06 Dec 2016 14:41:40 GMT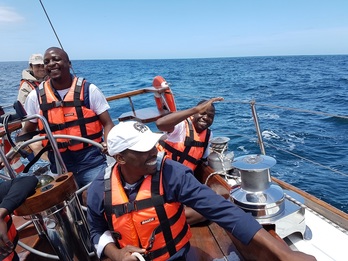 Sincere thanks go to the hospitality and commitment of the remarkable barmen: Lovemore Tembo, Clive TagariRa and Patrick John of the Knysna Yacht Club who professionally serve their members and our offshore sailing academy students at all hours of the day and night. Southern Yachting Academy gladly sponsored them all to a 5-hr Start Sailing Adventure (Introduction to Sailing) experience last Sunday morning between their busy shifts to learn hands-on for the first time what offshore sailing is all about.
Fun and excitement was had by all including Gladstone Knunzi who is learning to be a boatswain assistant and deck hand at Southern Yachting Academy in Knysna.
www.southernyachting.co.za